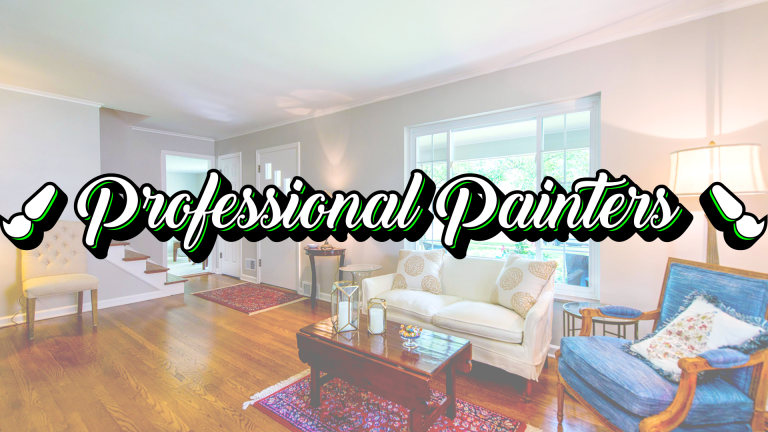 Professional Painters
Downs Property Maintenance-Columbus, Ohio's Professional Painters
Are you looking for professional painters? Do you have a painting job that you weren't able to get to this year?  You still have time to get those pesky exterior painting projects completed before the weather turns cold. Bare or exposed wood is not only an eyesore but if left unattended can lead to damage.  Thus inevitably causing more work that will lead to more money coming out of your pocketbook. Exterior paint is more than just a beautiful color that you pick out with the professional painters you choose (Hopefully Downs Property Maintenance). It is also the only line of defense between the wood or metal on your home and the harsh elements outside. We offer free exterior paint estimates. Schedule yours today!
Moving into the fall & winter months of Ohio's unpredictable weather is a great time to get those interior paint projects completed. Let's work together to make your space feel more cozy with a professional color scheme of your choice. We use professional quality Sherwin-Williams paints with over hundreds of custom colors to choose from. Downs Property Maintenance can turn your dream home into a reality. 
Professional Painters & More
We offer many services as we are a painting & property maintenance company. However, painting is our specialty, our bread, and butter if you will. We service the Columbus, Ohio metropolitan area and surrounding suburbs. DPM offers professional services to homeowners, property management companies, and rental property owners. Here is a list of the services we can provide to you.
Professional Interior Painting
Professional Exterior Painting
Professional Exterior Staining
Drywall Installation & Repair
Rental Property Turnovers
Pressure Washing
Light Plumbing
Light Electrical
Not only do we offer exceptional professional painting & property maintenance services we do so at an affordable price. We offer free estimates to all of our potential clients and repeat customers. Downs Property Maintenance is fully insured for residential & commercial work. Give us a call today to schedule your free estimate.
Connect With Us On Social Media
Connect with Downs Property Maintenance on social media platforms like Facebook, Instagram, and YouTube. Frequently do we post relevant content to our industry. Connecting with us will allow you to see the kind of work and professionalism we are providing for our customers. If you are into DIY check out our YouTube channel as we have just started posting home improvement tutorials. Thanks for stopping by. We hope that you will give us the opportunity to earn your business should you need to hire a painting & property maintenance company.