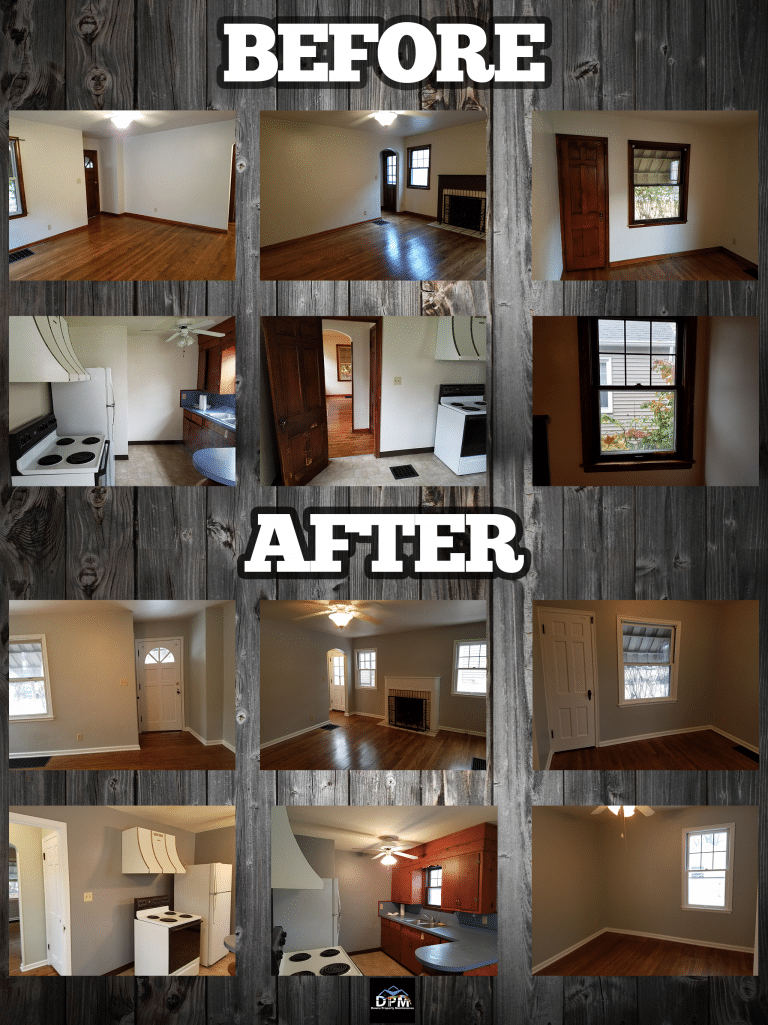 Turn Your Nightmare Rental Property Into A Dream Rental
If you own or have owned a rental property undoubtedly you've come across a situation such as this. This particular rental property was previously occupied by a tenant that owned a dog. The dog wreaked havoc on most of the woodwork in this house, chewing and scratching on the doors, trim, and windows. The property owner like many other rental property owners didn't want to dump a lot of money into fixing up a property. As we all know, it's an investment that you don't really see a return on. That's where Downs Property Maintenace comes into the picture. We provided an economical solution for the property owner that was affordable and sustainable for a long term rental property.
We were able to fix most of the trim, windows, and door scratches by filling them in with a durable, and paintable wood putty. After that, we sanded down all the repairs and painted all the trim, windows, and doors with Sherwin-Williams Promar 200 Semi Gloss White. By doing that we not only saved the property owner a fortune, we updated the property. From there my team proceeded to make further updates to the rental property by color changing the previous interior paint from the usual Antique White that many rental properties are. We used Sherwin-Williams Silver Sage Satin in the living room, hallways, and bedrooms. In the bathroom and kitchen, we used Sherwin-Williams Gravel Satin. In the end, we did a complete color change on the interior paint that completely changed the look and feel of the property.
If you have a rental property that needs attention in the Columbus, Ohio area please feel free to give us a call today for a free consultation and estimate.
Connect With Us On Social Media
Connect with Downs Property Maintenance on social media platforms like Facebook, Instagram, YouTube, and G+. Upon connecting with us you will see that we post regular relevant content relating to the work we do. You can expect project updates, finished project photos, and DIY home improvement tutorials. If you really love us subscribe to our blog to stay super connected.